Hang around Bloomington long enough and you'll hear about the Bloomington Bridal Show...
Started by Chris Hoke of Perfect Parties Tents & Events in 1993, the Bloomington Bridal Show is an integral part of the Southern Indiana area wedding industry. Attending is basically a right of passage for any engaged couple (and vendor) in the area. So, when Chris asked me to partner with him on the show, the answer was obviously YES!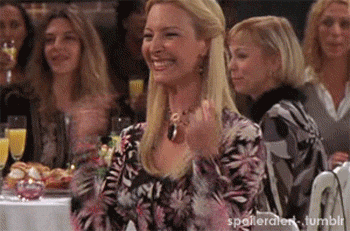 I mean come on, it's a huge honor just to be included in the show, let alone being asked to help with it. So, I am over here all 'pinch me, this cannot be real' and beyond excited to share with you all the great vendors we are bringing together (see >>>>> for a real life me right now). And while we are busy bees preparing for a great show, I want to let you in on somethings YOU need to know before you go so you get the best experience out of it.
First things first, you'll want to...
Know Your Date
With many vendors booking quickly and 2022 being projected as the biggest wedding boom since the 1980s (seriously, just look at this article!), knowing your ideal date - or at least the ideal season of your date - will help you nail down your much needed (and wanted!) vendors. Because, you'll want to....
Know What Services You Need/Want
While just going to a wedding show is an experience in and of itself (and one you should very well have!), it also gives you the opportunity to meet vendors face to face without the pressure of a formal meeting. That way, you can see if your personalities jive and examples of their work. Plus! Knowing what services you want/need AND your 'date' before going can save you time and $$$, as many of the vendors offer show only booking specials that you can lock in while you're there. Which leads me to the fact that you will want to...
Know Your Budget
While money is never a fun subject and everything is so expensive these days (thanks COVID), having that magical number of your total budget (check out this blog post about budgets!) helps you when attending the show because you can quickly vet the vendors you are meeting and make sure you don't fall in love with something outside of your reach. Knowing your budget goes hand in hand with my next point of needing to...
Have an Idea of Your Overall Vision
I always recommend the first step of your wedding planning journey starts with cementing your overall vision for the day - aka the big picture (ya know, so you can then nail down your wedding day goals and objectives (if that leaves you scratching your head, imma go ahead and shamelessly plug this blog post f